About the Church
Hebron Lutheran Church in Madison, VA is an active church community that has been in existence for over 300 years. You are more than welcome to attend our Sunday Worship Service at 10 am. We would love to meet you!
Attend Hebron Lutheran Church on Sundays in person or on Zoom:
Worship Service: 10:00 am
Phone: 540-948-4381
Email: [email protected]
Church Website: https://hebronlutheranva.com/
To attend the church service via Zoom, fill out the form on their website.
Address:
Location: 899 Blankenbaker Road, Madison, VA 22727
Mailing Address: PO Box 1009​, Madison, VA 22727
The church is 88.4 miles from Washington, DC or 1 hour and 44 minutes. From Richmond, VA, it is 87.8 miles or 1 hour and 38 minutes.
Map:
Our Mission
We are a congregation striving to follow Christ's example by living out the great commandment, "Love the Lord your God with all your heart, and all your soul, and with all your strength, and with all your mind; and love your neighbor as yourself."
​We spread God's good news through acts of service and worship and through lives of Christian love and prayer.
Who We Are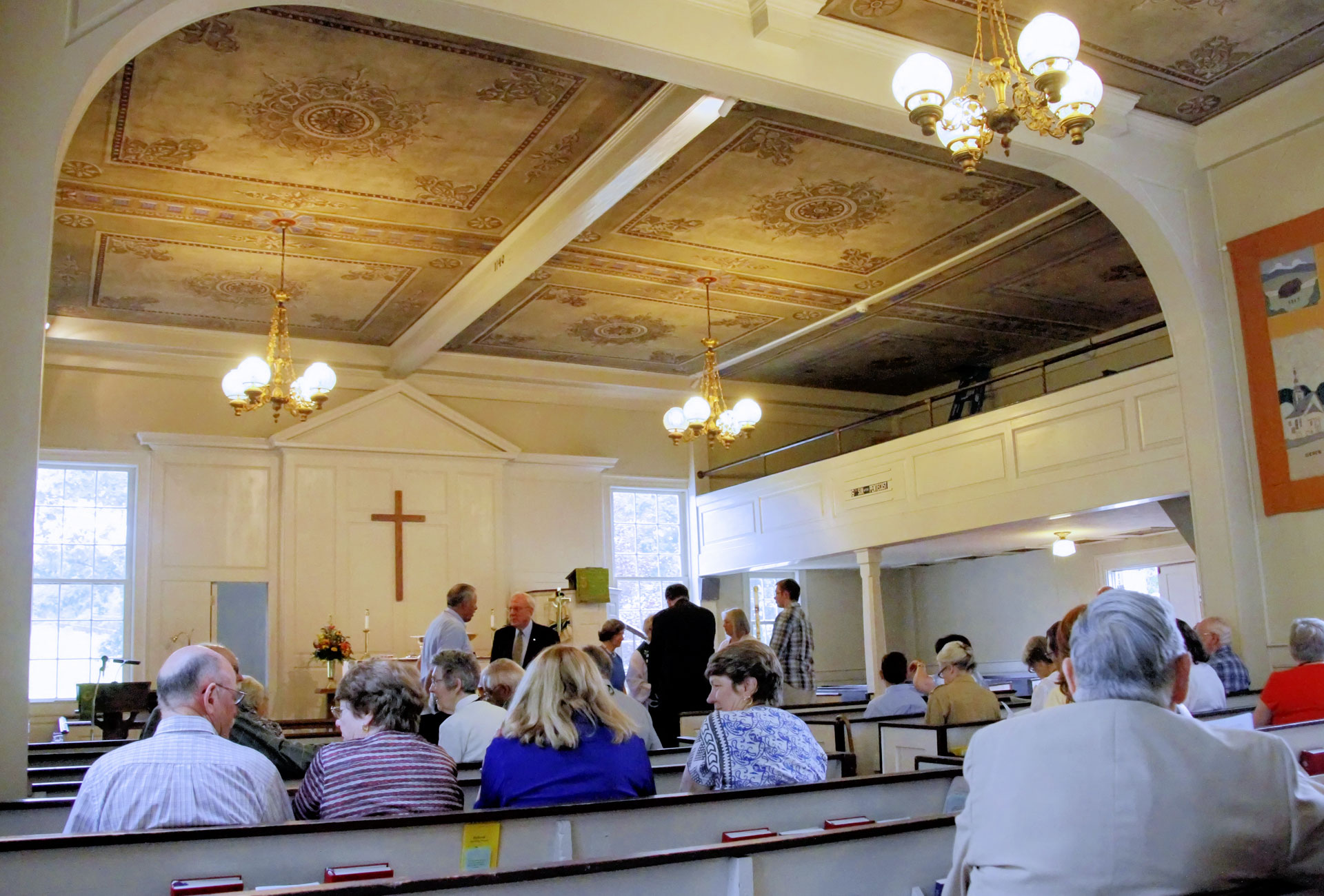 Many faces, one faith. We are a diverse group of believers – bankers, musicians, social workers, teachers, public servants, business owners, parents – united by our shared faith in a loving God.
Hebron is:
The oldest church building in continuous use as a Lutheran church in the United States of America (built in 1740).
The oldest Lutheran worshiping community in the South (organized in 1717).
One of four surviving wooden churches from Virginia's colonial heritage.
Hebron has:
​A meditation garden looking over Hebron valley.
A handbell choir and adult choir.
An active unit of the Women of the ELCA.
Hebron's Organ:
Hebron's Tannenburg Organ is one of only nine Tannenburg organs still in existence and is the only one that remains in the place in which it was originally installed. It is in nearly original condition. The keys are reverse-colored and are made of ebony and ivory in a short keyboard.